Rude whales, fat-soluble hormones, and Christmas at Hallmark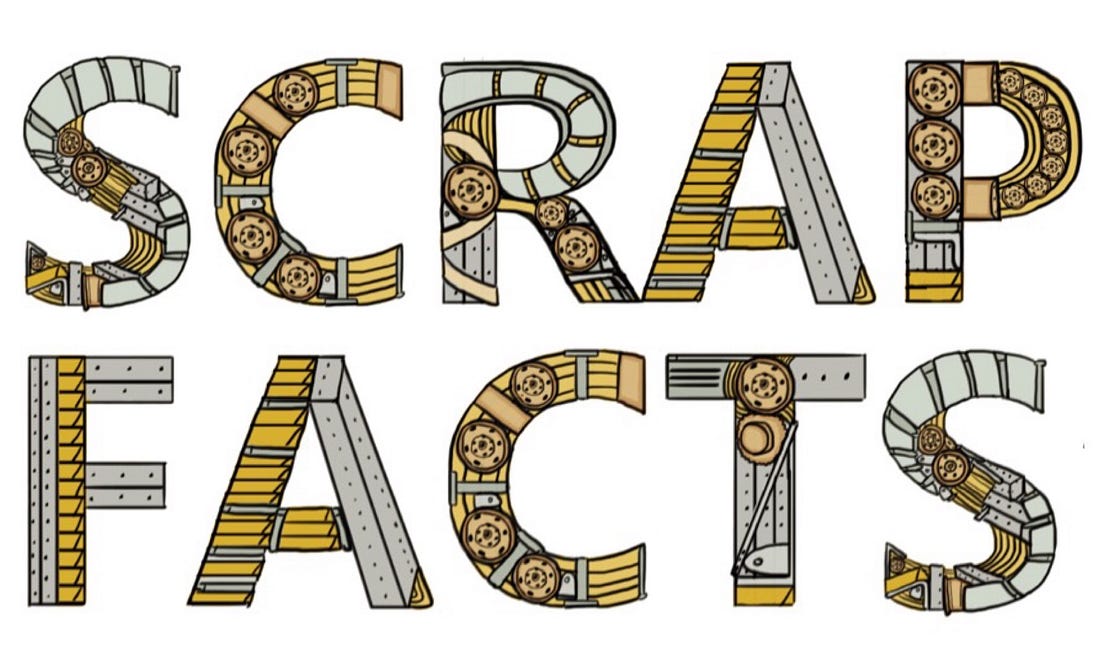 Dec. 1, 2018
Hello friend! Welcome to Scrap Facts.
I'm a reporter covering health and science with insatiable curiosity. I love everything I learn, not all of which gets its own story. Each week, I'll bring you some of my favorite facts that I picked up on the job or while out living life.
Archives from Tinyletter can be found here.
Not a single whale chews its food.
Found while reporting: Millions of years ago, whales lost all their teeth and sucked in their snacks.
Whales are the rudest.
I'm kidding, they're perfect creatures. Whales today either have baleen, which are straw-like protrusions that strain out krill or other small prey from ocean water, or they have teeth. These teeth are basically non-essential, though. Whales may chomp down on their prey, but then swallow the rest of their meals whole. Orcas use their teeth the most—they rip their food in big chunks.
At one point in time, whales actually had massive teeth and chewed their food. But over time, they ate smaller and smaller food, so their teeth became less necessary. Eventually, about 33 million years ago, some whales lost all their teeth, in fact, before they developed baleen.
Bonus fact: Whales have intense stomach acid. Because they don't chew their food, they have to be able to break down huge chunks of meat filled with bones and cartilage.
Super bonus fact: Whales also have some of the best kidneys of the animal kingdom. When they slurp their food, they inevitably eat a lot of salt water—which you can imagine would be highly dehydrating and hard on the heart. Super kidneys can help filter out some of this salt.
When I asked the lead author of this work, Carlos Peredo, how whales got their fresh water, he said it was through their food—but that was only as best as scientists could tell. It's still a mystery!
Some medicines for inner organs are best absorbed through the outer one.
Found while reporting: A male hormonal birth control is no longer a pipe dream.
This week, a new phase two clinical trial for a hormonal birth control for men began (there are three clinical trials before a drug gets approved). This is exciting, because right now men have only two options for birth control: condoms or a vasectomy.
This new product, called NES/T is actually a topical gel that contains two hormones: Progestin and testosterone. Progestin shuts down sperm production, which in turn shuts down internal testosterone production. The testosterone from the gel replaces it, so men feel fine. After they stop using the gel, their sperm production should rev back up again.
When I think of topical gels, I usually think of medicine targeted at the skin—our largest organ, and my personal favorite. But it turns out, skin can be a great delivery for some kinds of hormones, too. Stephanie Page, one of the lead clinicians on this work, explained that testosterone and progestin are steroid hormones—which means it's fat soluble. Our skin contains fat, so these hormones can get into the blood stream and to the male reproductive organs more quickly than it can through pills in this particular case.
The only worry is that this gel applied at home could accidentally come into contact with someone else. Page explained that they gave thorough instructions to men in the trial (all of whom were partnered with a woman) to wash their hands after applying the gel to their shoulders, and that they should not allow anyone to touch their bare shoulders for up to four hours after application.
Hallmark is the most excited of any of us that it's the holiday season.
Found while reporting: The twinkly Christmas rom-com feeds on the disappointment of women.
If you've never seen a Hallmark made-for-TV Christmas movie, don't worry. There are 37 new films released this year alone.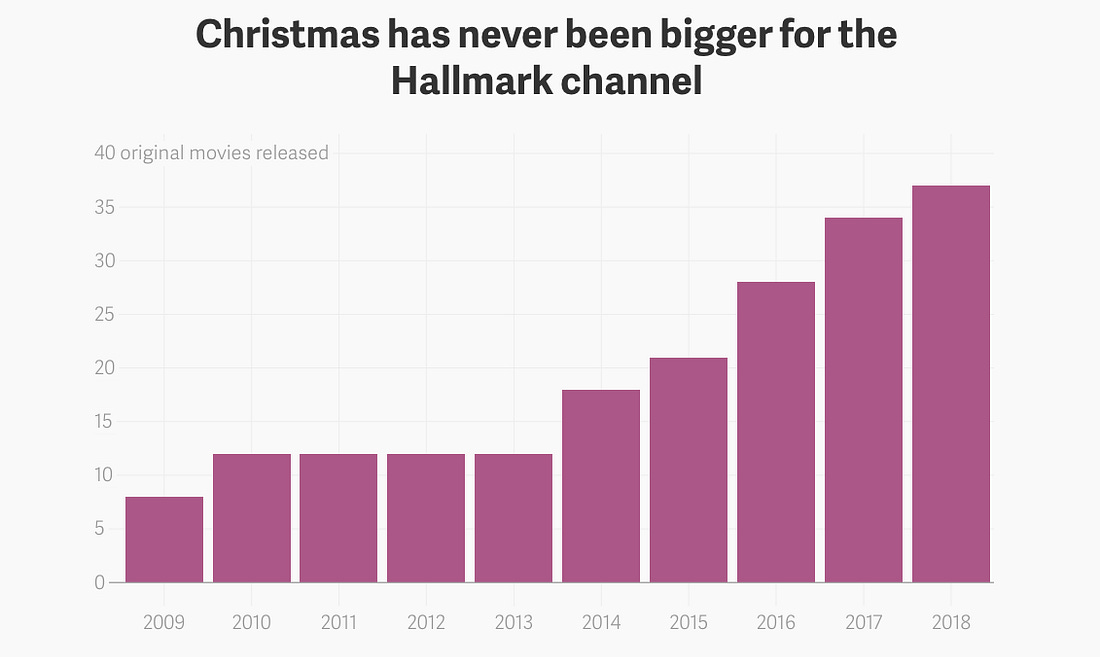 Hallmark was the OG creator of formulaic, cheesy holiday rom coms. I think part of the reason they're doing so well is because women (their target audience) are bummed out. For the past couple of years, the news cycle has featured a lot of awful things. A lot of these events demonstrated the inequalities and mistreatment that women around the world still face, despite the fact that we're in the 21st century. These silly, low-budget rom coms provide a break from current events, but also show a world where True Love is easy and conquerors all. It's a world that is both enviable and outrageous all at once.
This is purely an argument I made with my coworker Sam Rigby, but still near and dear to my heart.
If you haven't seen any of these movies but are now excited to check them out, don't worry, we also made you a drinking game. I'd suggest playing it with a viewing of Netflix's A Christmas Prince Two: The Royal Wedding.
Stuff I learned from others:
The announcement of the genetically-edited twins was a PR disaster, from Akshat Rathi for Quartz. A longer read, but a fascinating story behind an incredible health story.
This week, the Supreme Court heard a case involving the fraudulent supplement "Cobra Sexual Energy." Underwhelmingly, the case itself was about whether or not the timeliness of an appeal was valid. From Nicholas Florko for STAT News.
In the ocean, you can hear photosynthesis happening when tiny little bubbles pop, from Sarah Keartes for Hakai magazine.
Animal of the week: Jumping spiders, who secrete a high-protein milk for their babies.
This is not a jumping spider, but it is a cute spider.
Long read of the week: "The neuroscience that shows us what it's like to be a dog," from Ephrat Livini for Quartz.
That's all for now. Stay curious, friend! <3
If you love Scrap Facts, consider sending it to a friend. Wanna keep in touch outside of this newsletter? Follow me on Twitter and Instagram. Top image by E. Y. Smith.