Issue 68
An unexpected result of the Korean War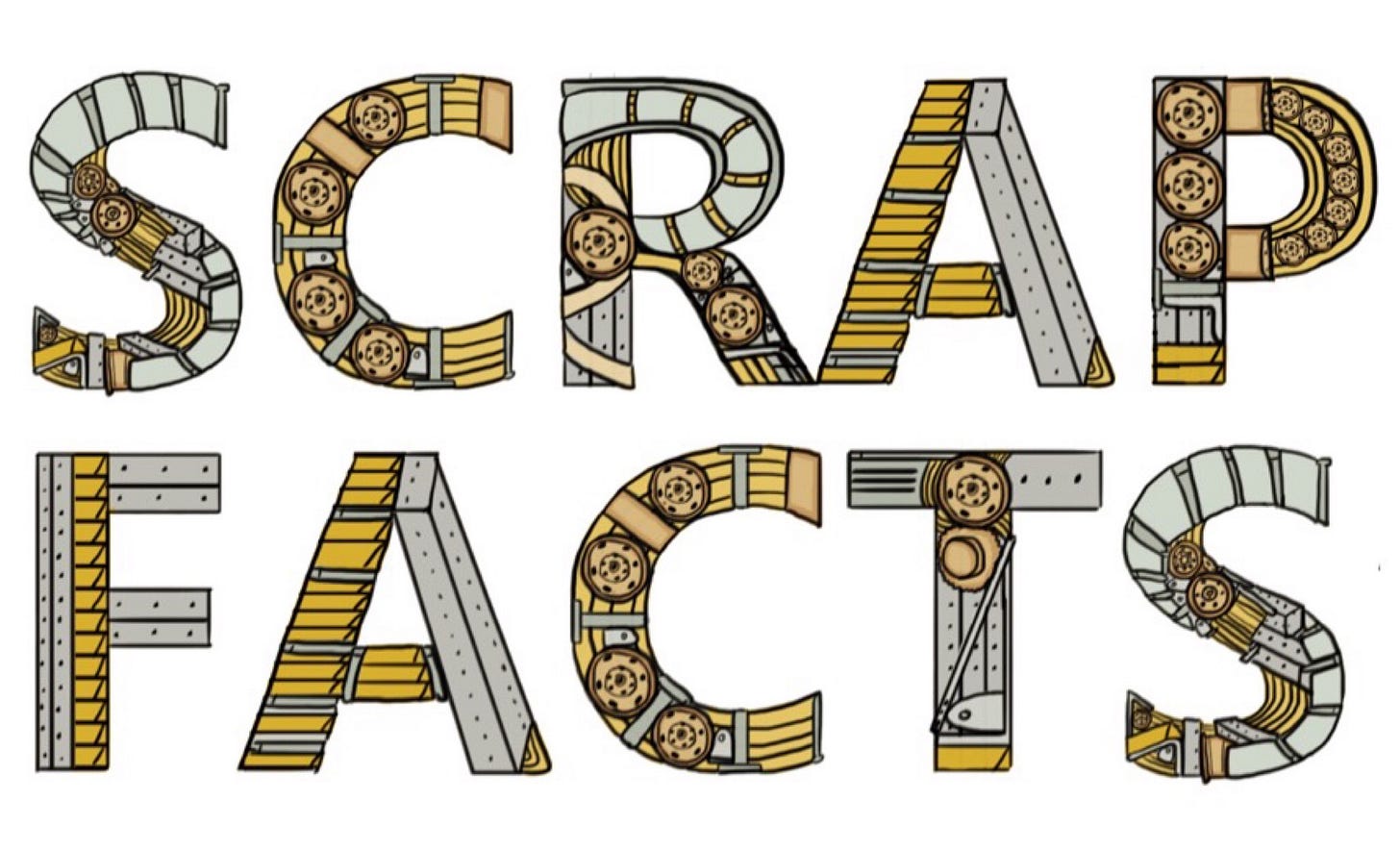 April 23, 2019
Hello friend! Welcome to Scrap Facts.
I'm a reporter covering health and science with insatiable curiosity. I love everything I learn, not all of which gets its own story. Each week, I'll bring you some of my favorite facts that I picked up on the job or while out living life.
Archives from Tinyletter can be found here.
Illustration by Bárbara Abbês for Quartz, photo by AP Photo.
The giants in direct-to-consumer genetic testing have an overwhelmingly white customer base. Today's story looks at the ways that smaller organizations are helping people of color trace their lineages or find family members. They're run usually run by members of the same communities they serve, and as such have cultural knowledge that would be hard to scale up to a level of say, 23andMe's size. Read my story here.
And here's your Scrap Fact:
The Korean War strangely paved the way for all international adoptees in the US.
At the start of the Korean War in 1950, US military officers dissuaded members of the Army from having long-term relationships with women. The military considered the operation to be temporary, so didn't build communities for soldiers.
But, that didn't soldiers from having relationships with local women. The war never officially ended, and US soldiers continued to serve tours in South Korea. In the mid-to-late 50s, the United Nations started to send a lot of aid over to the country, which had been severely damaged by war. (North Korea did not get the same kind of aid.)
According to Yuri Doolan, historian who will be teaching at Brandies University this fall, a lot of these aid workers found a lot of mixed-race children—half Korean, half black or white—living in Korea, either living with single Korean mothers or in orphanages. These aid workers claimed that these children would have better lives if they were raised in the US with American parents. (Whether or not this is true is a grey area in history. Another factor may have been that it was a bad look for the US to have soldiers occupy a country temporarily, and leave behind fatherless children. Doolan dedicated his entire PhD thesis to this topic.)
At the time, there were no formal laws with regard to international adoptees. People started rallying Congress to update these laws (including members of the Holt family, who adopted eight children from Korea and eventually went on to create Holt International, a large adoption agency based in Eugene, Oregon). By 1961, the US had permanent laws establishing a procedure for all international adoptions.
One estimate suggests that globally, there have been over 200,000 adoptions (paywall) from South Korea to date. According to the Department of State, in recent years most adoptees to the US have come from China, Russia, and Guatemala.
Full chart here!
While reporting this story, I had the chance to speak with several Korean American adoptees, as well as other adoptees who used genetic testing to find their lineages or birth families. All of them had deeply moving stories, and I hope you enjoy them.
---
Curious about other direct-to-consumer genetic tests? Be sure to check out the state of play (paywall) I published yesterday, and be on the lookout for more stories we'll publish later this week. You can sign up for a free trial of Quartz membership here, or, if that is not feasible for you, email me at scrapfacts@gmail.com and I can get you a PDF.
In tomorrow's issue we'll take a closer look at the interactives my colleague Daniel Wolfe produced for this series.
Additionally, on Friday, April 25, at 11 am US eastern, I'll be on a members-only video call with editor Sam Grobart, to talk about more of what I learned while reporting this series. Got questions you'd like me to answer then, or in an issue? Send them my way at scrapfacts@gmail.com.
That's all for now. Stay curious, friend! <3
If you love Scrap Facts, consider sending it to a friend. Wanna keep in touch outside of this newsletter? Follow me on Twitter and Instagram. Top image by E. Y. Smith, headshot drawing by Richard Howard.