Issue 77
Dispatch from AAIC 2019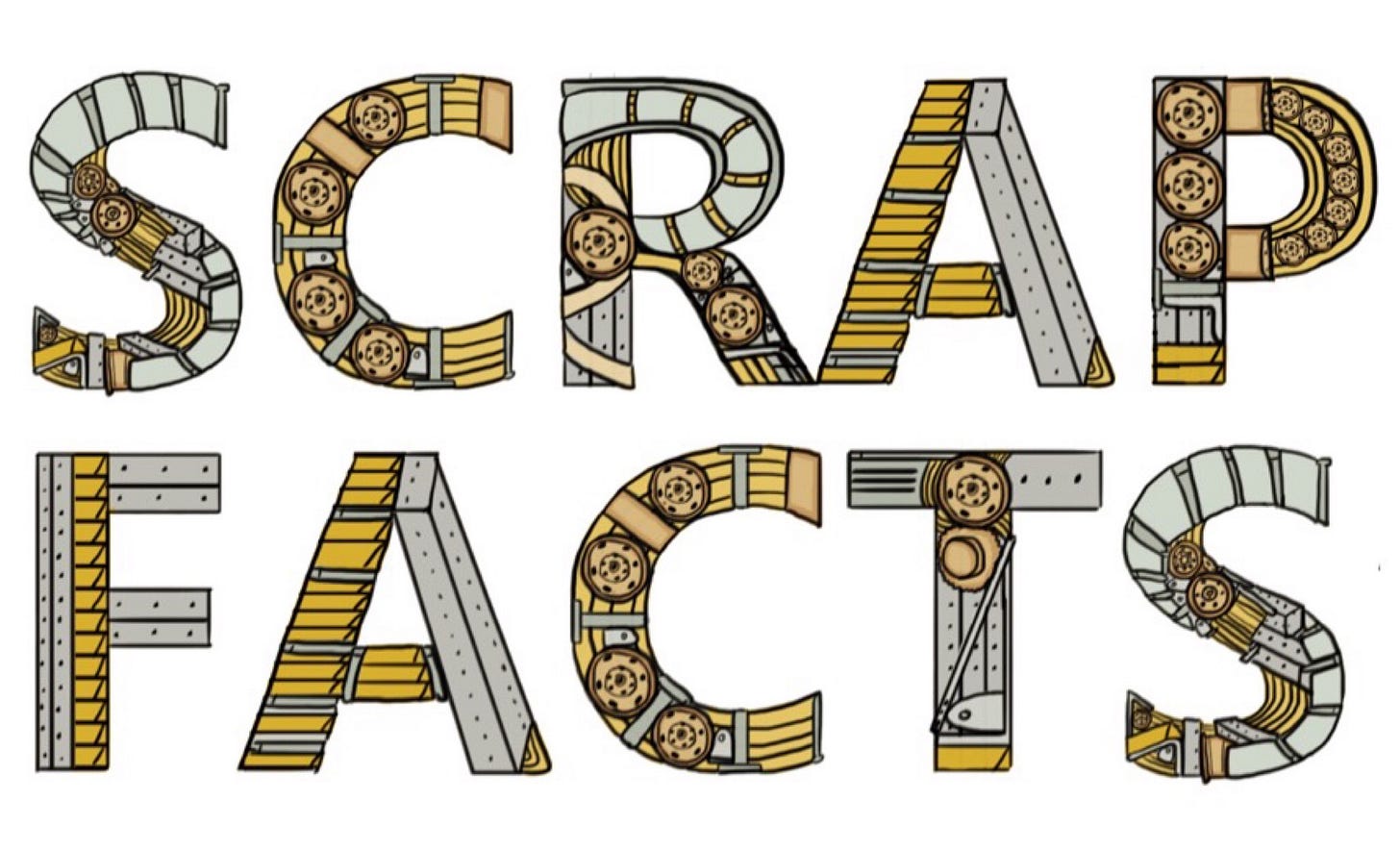 July 20, 2019
Hello friend! Welcome to Scrap Facts.
I'm a reporter covering health and science with insatiable curiosity. I love everything I learn, not all of which gets its own story. Each week, I'll bring you some of my favorite facts that I picked up on the job or while out living life.
Archives from Tinyletter can be found here.
---
Hello, friend! Happy Saturday! This past week, I was out in Los Angeles for my first ever Alzheimer's Association International Conference. It's the biggest annual meeting where researchers focused on neuroscience and dementia from all over the world come to formally and informally chat about their work.
If you've been following this newsletter for a while (or even just last week) you know it is a topic of huge personal interest. When I talk about it with people in my peer group (mid-20s and 30s), they're usually surprised: It seems an old-people problem, and therefore not on our radars.
That's true—in the vast majority of cases, dementia is an age-related disease. But by the time symptoms start showing up, they've likely been there for decades—meaning it starts much earlier in life. In 99% of cases*, it's not clear why: it's gotta be a mix of risk factors like the environment, lifestyle factors, preexisting conditions, genetics, and maybe even common viruses like herpes.**
No one is totally sure what these circumstances are, or when they start—which is why conferences like AAIC are important. Researchers get together to debate ideas (sometimes heatedly), network, and even blow off a little steam*** at the end of the day.
And then there's the issue of caregiving: Even if dementia is an age-related illness, all of us know someone who has either had dementia, or is older than 65 and may be at risk for it. It will be a personal problem for many of us, and a population-wide problem as Boomers continue to age.
I was the only young journalist at this conference. The few dozen or so journalists who attended were all older, and wrote for older audiences. The other people my age were all grad students presenting posters and enjoying the free food and drinks. When I wasn't interviewing researchers, I spent a lot of time alone. I attended panels, looked at exhibits and posters, and then I'd go back and write about a fraction of the massive research dump I'd witnessed.
Here's what I was able to come up with while I was out there:
Five habits can reduce dementia risk—but you've got to go all in
Social health disparities may put LGBT individuals at a higher risk for dementia
Earning a living buys women more time with a sharper brain
Excluding minorities from Alzheimer's research is wrong—and it's keeping us from finding a cure
And I've got loads more in the pipeline. It's a fun, creative challenge challenge trying to present developments in this field in a way that accessible to readers of all ages. I don't know if I always hit the nail on the head, and I'm always open to feedback on how I could do better.
No formal scrap facts this week. Your regularly scheduled programming of dead darlings**** will be back in 14 days before I take a month-long break. Please take these footnotes to the above essay as tokens of my affection for your readership:
*Three single, dominantly-inherited mutations cause early-onset Alzheimer's. These families are rare, and make up 1% of cases.
**The infectious theory behind Alzheimer's is really contentious. Five years ago, there's no way it'd even be at the conference because it was considered off-the-walls. This year, there was a packed panel discussion of the theory featuring a contingent of researchers. They have continued looking for evidence of connections between viruses like various types of herpes, gum disease, and other microbes (excluding HIV-associated dementia, which is a separately documented condition). That said, it's extremely hard to prove which way that street goes—it could be that Alzheimer's weakens the brain's immune system so that infections can take over more easily.
***It's a pretty nerdy crowd. On the first night, AAIC bussed us out to Universal Studios where one closed-off section had a DJ and dance floor. For a while, no one was dancing and the DJ took a break and left the music playing. I witnessed three separate groups of scientists go up and take pictures pretending they were the DJ, having what looked like the time of their lives.
****In journalism, we sometimes refer to the trimming down stories as "killing your darlings." It is a painful process for me, because I learn so much cool stuff reporting and I want to share it all. It's also the inspiration for this newsletter! In retrospect, Dead Darlings would have been a much cooler name than Scrap Facts, but it probably would have tricked (and disappointed) readers looking for true crime.
Please enjoy these robot therapy seals named Paro:
Image description: A screen shot of an Instagram story picturing three robotic seals with grey, yellow, and white fur going from left to right on top of table with a black table cloth. The one in the middle is sucking on what looks like a pacifier to charge its battery. The text at the top reads "Meet Paro!! A robotic seal with artificial intelligence"
I made an Instagram story for Quartz about them. They provide patients with all the benefits of animal therapy, but without the risks or responsibilities of real animals.
When I was stressed, I'd go down and snuggle them. They are truly wonderful.
Also, I visited three of Lisa Vanderpump's restaurants.
I love reality TV. It is a vice, much like over-planning. We've all got 'em. On my last night in LA, a friend and I hit up three of the establishments made famous by this Real Housewives of Beverly Hills/Vanderpump Rules queen—Pump, TomTom, and SUR. We saw zero (0) D-list celebrities, despite the fact that I mistook several strangers for them.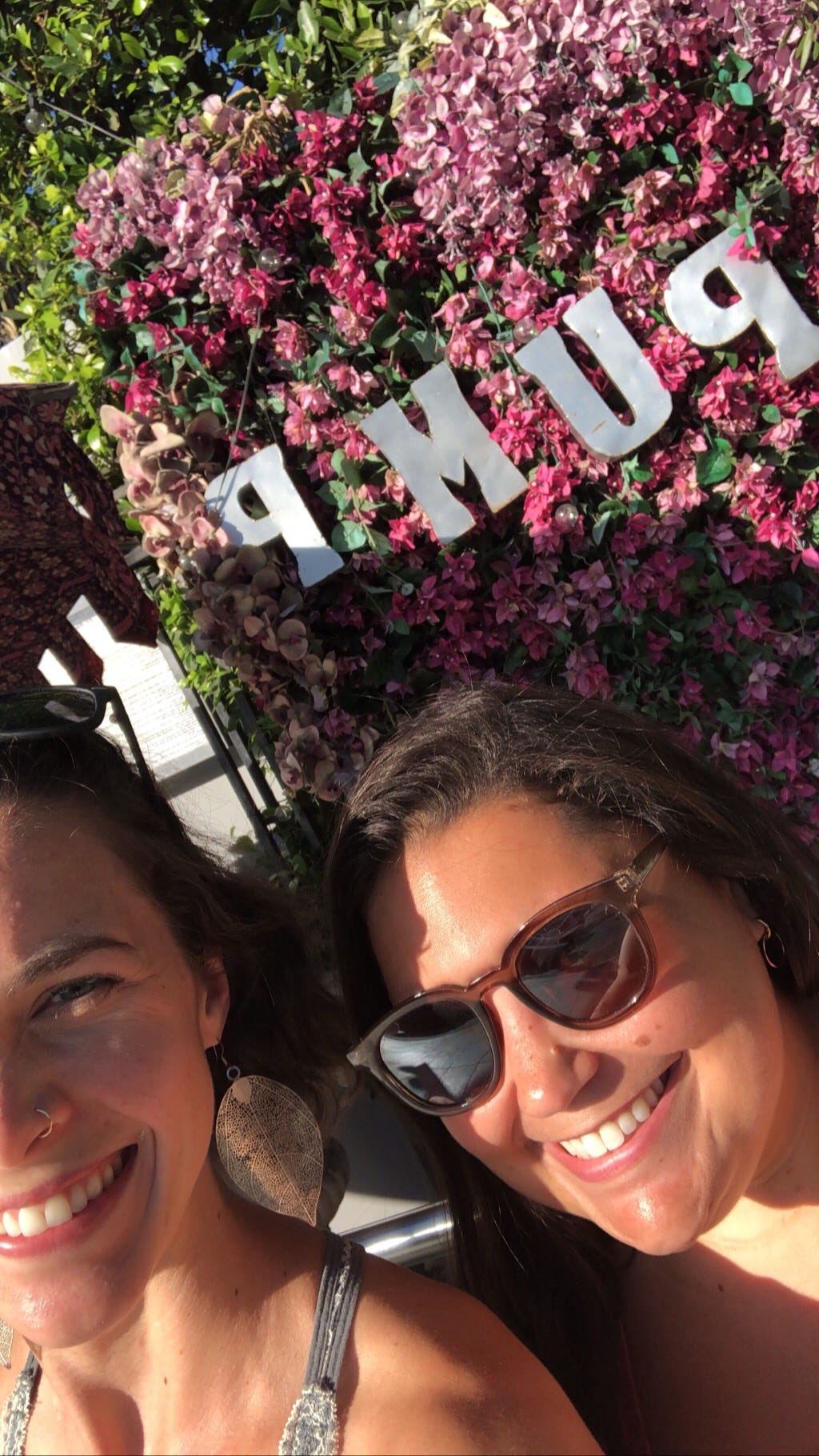 Image description: A selfie of myself on the left and my friend Hanna on the right in front of PUMP. The letters are backwards because it's a selfie.
That's all for now. Stay curious, friend! <3
If you love Scrap Facts, consider sending it to a friend. Send your feedback and scrap facts to scrapfacts@gmail.com. Wanna keep in touch outside of this newsletter? Follow me on Twitter and Instagram.
Image description: a sketched headshot of me.
Top image by E. Y. Smith, headshot drawing by Richard Howard.