Issue 89
Covid-19, but ALSO some non-Covid-19 news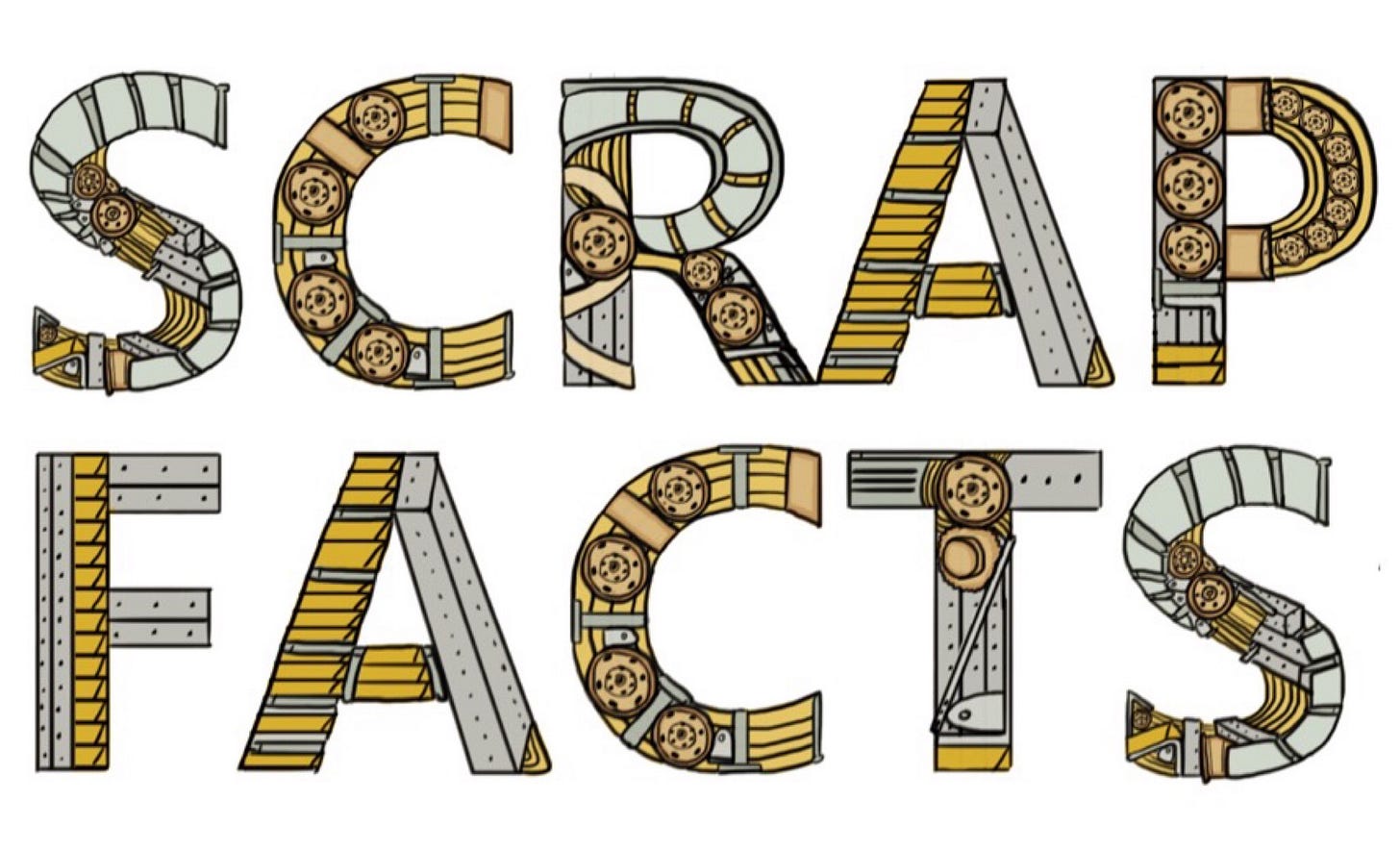 March 16, 2020
Hello friend! Welcome to Scrap Facts.
I'm a reporter covering health and science with insatiable curiosity. I love everything I learn, not all of which gets its own story. Each week, I'll bring you some of my favorite facts that I picked up on the job or while out living life.
Archives from Tinyletter can be found here. Love Scrap Facts? Consider hitting the "like" button, or tell your friends to sign up!
I'm back!
It's been odd being out of your inbox during such a major global health crisis. I've been working on an exciting series I'm thrilled to share with you—but that means I haven't been reporting as much as I'd like on Covid-19.
Instead, I've observed most of the news around this pandemic from afar. Seeing the news and watching the public's reaction to it, I'm worried:
My biggest concern is that the message about social distancing to stop the spread of the virus isn't hitting home. Many people are correctly assuming that they won't get sick with Covid-19. Most of us won't, and if we do, it'll be mild.
Yet for those who will get severely ill, it'll be bad. Like, not-enough-hospital-beds bad. And it seems like it's hard to comprehend how the healthy among us will directly impact those of us who are more vulnerable. This at-risk population includes older adults, those with pre-existing lung issues, or suppressed immune systems. (That said, a perfectly healthy person still could experience major complications. We're likely to see more of these surprisingly severe cases as the pandemic continues.)
Viruses (technically virions, but now's not the time to be pedantic) do not care who they infect. They do not care if they make people sick or not; that's collateral damage that isn't their concern. Their only goal is to reproduce, and they can only do that if they have an ample supply of host cells. (Again, technically viruses have no desires, because they don't have brains. They're intracellular parasites.)
The more contact we have with each other, the more likely it is that the virus can jump to more potential hosts. Healthy folks have immune systems that keep the virus in check. They won't feel sick; but they're still hosts. And they're still capable of passing it on to others.
We all have parents or grandparents or other loved ones who fall into the "vulnerable" category. We all want to protect those people desperately, and would never dream of putting them in danger by exposing them to the virus if we knew we could. But it's a lot harder for us to imagine our second or third degree connections—people we don't know—and how our actions could affect them. Some of these farther connections are undoubtedly vulnerable individuals. Any kind of social engagement right now puts those vulnerable people at risk.
On the flip side of that, the benefit of protecting these second and third degree connections is hard to see. We'll never know who we save by not giving the virus a chance to jump from one person to another.
It's like a scaled-down version of the way we think about climate change: We know that some people are going to be victims of extreme weather resulting from climate change, but it's hard to imagine that our own meat-eating habits or energy consumption contribute to any particular storm.
The difference is, with climate change we'll never be able to prove that one person's specific habit contributes to a specific storms. With the spread of Covid-19, our individual actions could actually kill specific individual people down the line—someone's grandparent, someone's friend, etc.
Please, please limit your social contact over the next few weeks. Do not go to bars, restaurants, group fitness classes, or public spaces, if you can avoid it. It sucks, I know: I've felt the day-to-day effects of it in my own life: running groups and races called off, missed parties, no public transportation, figuring out how to change apartment space to accommodate two adults working from home. Each of these little stressors adds to an acute anxiety that I like to carry in a specific spot on the left side of my upper back. I've cried and argued with my partner, who works in public health, because I didn't want his concerns and precautions to be true. (He is right.)
This is an opportunity for us to do the right thing to protect other human beings. That's what's going to matter much more than missed happy hours when we look back on this time.
By the way, pandemics like this one will not be a once-in-a-lifetime experience for most of you reading this newsletter. We've had three different coronavirus diseases (a generic term for a particular type of virus) jump from animals to humans since 2000—SARS, MERS, and now Covid-19. The more we press into animals' territory through deforestation and urbanization, the more likely it is that more viruses will make the zootonic jump, too. AND, because global populations are aging, these pandemics will likely affect an even larger percentage of people. We need to learn how to handle these types of pandemics now to do so better in the future.
Anyway, onto the good stuff!
If you find yourself having a lot more reading time on your hands and needing a break from coronavirus news, I've got just the series for you: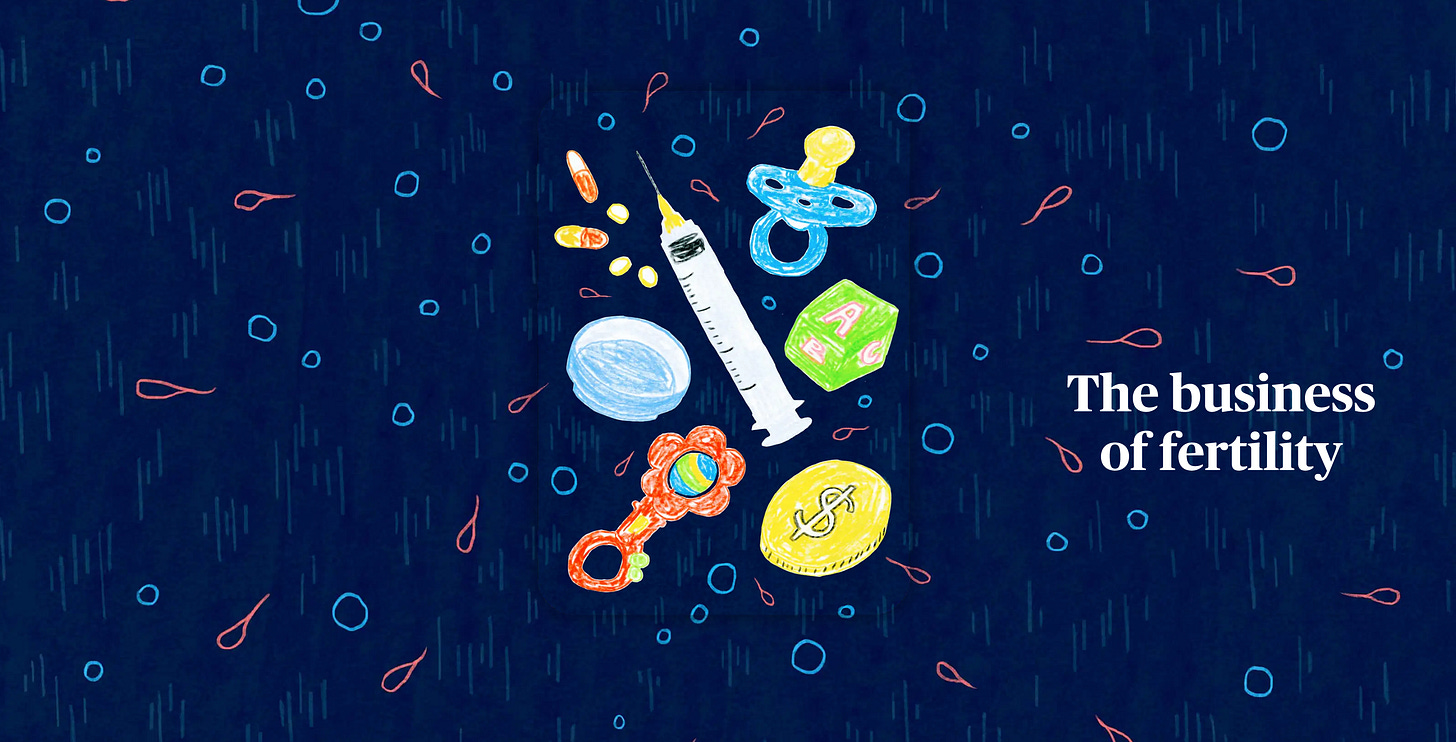 For the past six weeks, I've gone deep into the world of fertility care, which popped up just 40 years ago. It's the other side of the coin of reproductive rights—individuals or couples who want to have kids can, even if there are a social or biological factors that would normally prohibit them from doing so.
And it's big business (for "Big Baby," as I like to call it). The field is a combination of state-of-the-art technology and a vulnerable client base of hopeful parents. In short, capitalism has worked its magic and turned having a baby into a luxury good.
You can now enjoy the series online. On Thursday, I'll be sending a special edition of Scrap Facts with everything else I learned reporting this series. If you have any questions for me about the topic, reply to this email and I'll answer them in Thursday's issue! I'll also take your questions on Covid-19, or direct you to the best resources, because now is a time for information sharing.
That's all for now—stay curious, friend
❤️
Special thanks to Ben Daniels for this issue—he's a generous copy editor and a public health expert who has informed a lot of my thinking.
If you love Scrap Facts, consider hitting the "like" button at the bottom of this page, or sending it to a friend. You can also send your own scrap facts to scrapfacts@gmail.com to be featured in future editions. Wanna keep in touch outside of this newsletter? Follow me on Twitter and Instagram.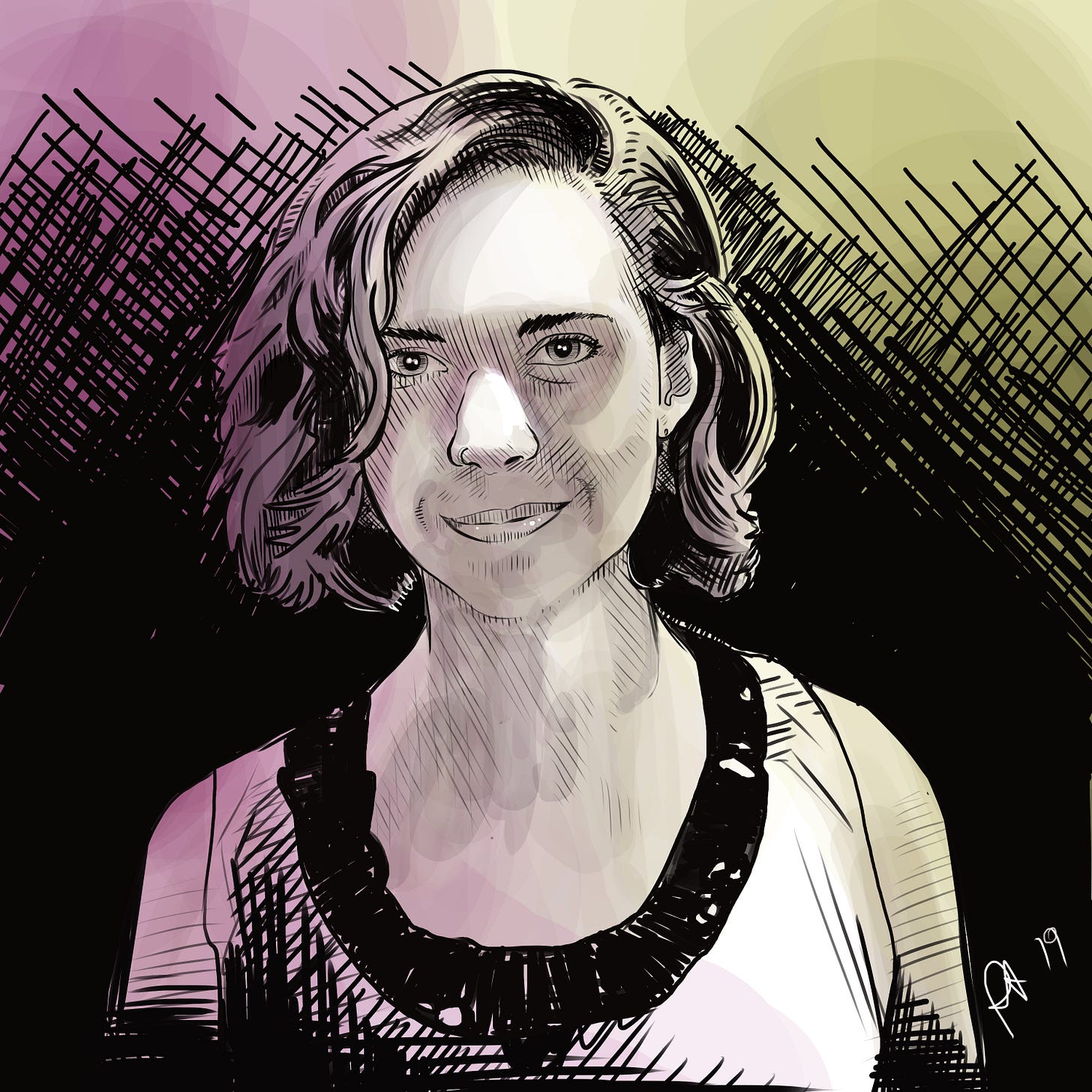 Top image by E. Y. Smith, headshot drawing by Richard Howard.